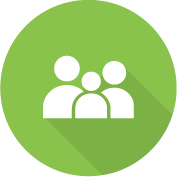 Family Law
Dunsmuir Ridler can help you maneuver through the gray areas of the law surrounding separation and divorce. We ensure that you are protected so that you can enjoy the emotional well-being you deserve, and can take on the future with a positive, optimistic outlook.
Divorce
Our family law lawyers can help you regain relief and peace of mind. Our communicative and honest approach will make the most out of an uncertain situation.

Custody Access
We provide an open and honest appraisal of all factors that explores the best interests of the children so that they are given the opportunity to succeed and thrive through a turbulent time.

Child Support
We explore all avenues in a caring way to uncover the best possible arrangement for your children so that they can understand and accept the transition.

Spousal Support
Work with our family law lawyers to find a fair and financially stable solution that protects the interests of all parties.

Division of Property & Sharing Debts
Yes, but who gets the house? Our family law lawyers can answer this question and many others about how property and assets are divvied up in an equitable way after a separation.

Common-Law Spouses
Even without a legal contract, you are entitled to certain rights depending on the length of your relationship.

Domestic Contracts
Organize, define and protect your legal rights and obligations so that you are prepared for whatever the future has to offer.